International Students
hochschule 21, situated at the border of Buxtehude's historical city centre, offers a very special study atmosphere. The former Hanseatic town is as well favoured by it's neighbourhood to Hamburg and to attractive scenic spots of the surrounding holiday district.
The Dual Studies are the speciality of hochschule 21. Within one year of study there is a constant alternation of theoretical and practical periods (duration: 3 months each) in the engineering courses. In the training-integrated courses Midwifery, Nursing and Physiotherapy the training at a specialized vocational school or a higher education institution is part of the course. The Master degree course Leadership and Management Skills is organised as a part-time course enabling the students to study alongside their work.
The course language of all courses is German.
Bachelor Degree Courses:

Practical
For engineering courses a work placement contract with a suitable company has to be signed, if possible for the whole period of study. hochschule 21 may help to find a suitable company.
For Physiotherapy the accomplishment of a three month work placement in a home for the aged, a social welfare office or a hospital is desirable. Cooperation exists with the School of Physiotherapy of the "Elbe-Clinics Stade/Buxtehude" and "The Hamburg/Eppendorf University Medical Centre". The application for a training place at this school is included in the general application and selection procedure of hochschule 21. Therefore in Physiotherapy you do not need to look for a work placement by yourself.

The training of midwives and the final state examination takes place at the cooperating Midwifery School of the "Bildungszentrums für Gesundheitsberufe Asklepios" in Hamburg. The training of midwives is funded by the employer "Asklepios". A training contract with "Asklepios" is required as condition for admission to study at hochschule 21. Please apply directly at the "Bildungszentrums für Gesundheitsberufe Asklepios (BZG)" in Hamburg for admission to training and university.
Costs
If you study at hochschule 21 you will have to expect the following costs:
Tuition Fee
In addition to the enrolment fee (€300) payable at the beginning of studies hochschule 21 charges a monthly tuition fee that varies from one course to another (pls see course link above) .
Health Insurance
According to German law, students enroled at German universities will be insured in legal health insurances until the 14th term of their studies and to a maximum age of 30 years. The insurance certificate has to be presented during enrolment. Private insurances from foreign countries will not be accepted. On presentation of a health insurance certificate from their home country to local insurances in Germany EU citizens will get a certificate of exemption.
Living Expenses and Accommodation
At the moment living expenses run at about €300 to €500 per month, according to one's personal circumstances. Information about the room rent of student halls of residence in Buxtehude you will find here.
Scholarships
Foreign applicants may apply for scholarships to the German Academic Exchange Service (DAAD). The application will be submitted via the German embassy or consulate in their home country.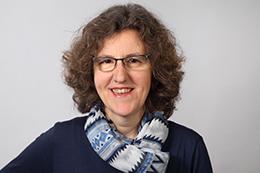 Anja Schuback
M.A.
International Office
Abteilungsleitung
Room 402
+49 4161 648-128