DUAL Opportunities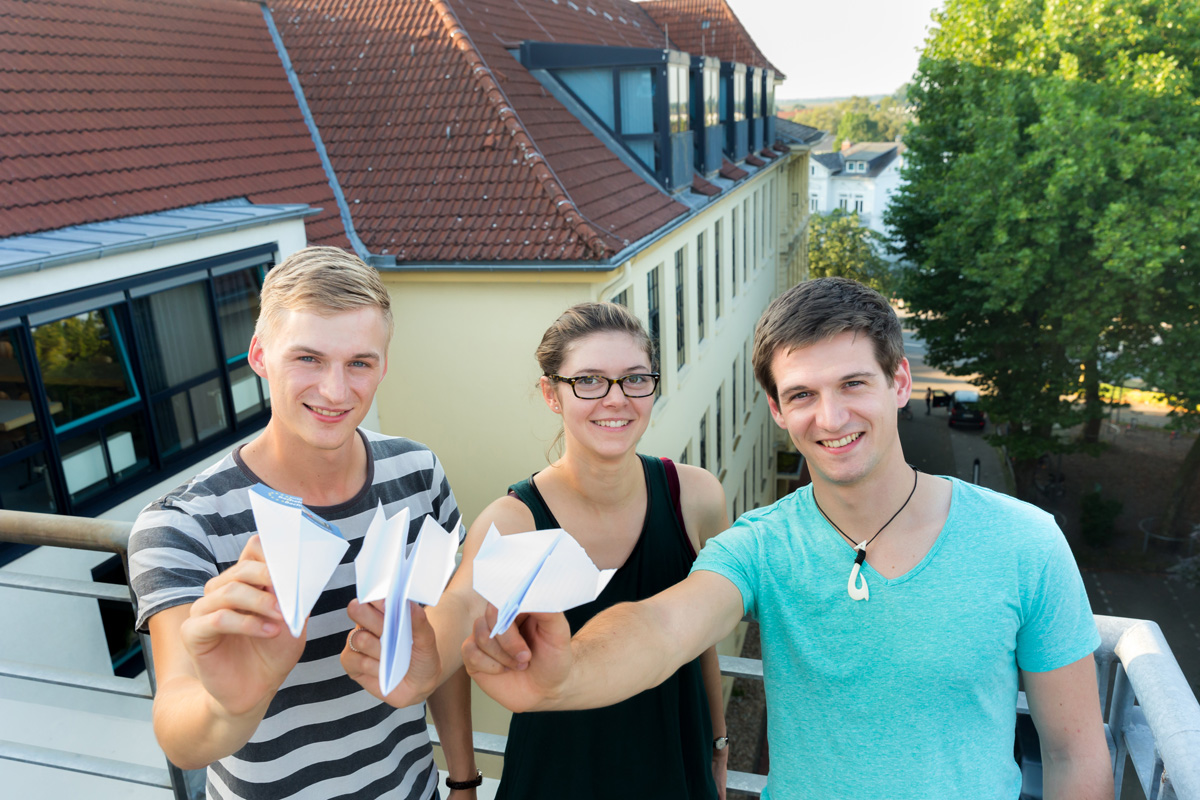 Currently we offer eight undergraduate courses with a bachelor's degree which are all designed to be "dual".
All courses are organised in a modular structure. Our graduates benefit from a high quality academic education and intensive practical training. Our dual structure comprises a 50 % part of practical work, either under the envelope of an employment with a company or as part of a dual college structure, depending on the courses (see related information*) - all of which open up attractive career opportunities and lead to a lot of practical experience.
The sequential change of practice and theory phases deepens the acquired knowledge. At hochschule 21 we offer small class sizes, which allow an intensive learning environment.
Theoretical studies at hochschule 21 and work experience within a company rotate in three month cycles. In order to study either of the engineering courses at hochschule 21 students have to sign an employment contract with a partner company.
Meanwhile more than 1.100 companies, most of them located/based in the wider region of the "Elbe-Weser-Dreieck" and the greater Hamburg area, endorse the philosophy of hochschule 21 and train a dual student in Buxtehude.
*Duality in our health sciences courses means studying at hochschule 21 and joining a vocational training scheme at one of the training schools of our cooperating partners. For all other undergraduate courses, dual means, that 50% of the academic tuition is combined with 50% practical work experience in companies.